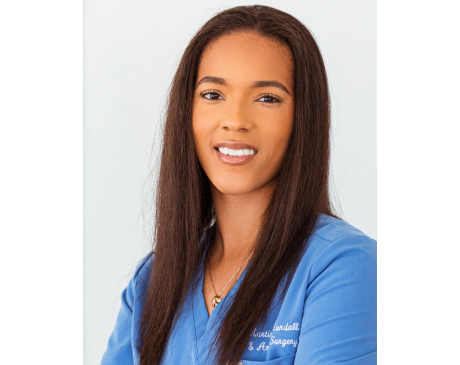 About Dr. Martina Randall
Book an Appointment with Dr. Randall via Zocdoc
Dr. Martina Randall is a board-certified, fellowship-trained foot and ankle surgeon in the Greater Los Angeles, California region. Dr. Randall specializes in the foot, ankle, and lower leg surgery and has a particular interest in sports medicine. Patients can be seen in Burbank, West LA, and Fountain Valley.
Dr. Randall's practice focuses on minimally invasive, arthroscopic surgery of the ankle, cartilage restoration, trauma, reconstruction, tendon and ligament repair, total ankle joint replacement, and cosmetic surgery such as bunion and hammertoe correction.
Dr. Randall graduated magna cum laude from the Cheyney University of Pennsylvania in 2009 and from medical school at Temple University in 2014 with her Doctorate of Podiatric Medicine.
While at Cheyney University, Dr. Randall was a member of the Women's Basketball team earning conference team accolades and NCAA all-academic honors.
Following medical school, Dr. Randall completed her residency at Palmetto General Hospital, specializing in deformity correction, reconstruction, and lower leg trauma, including complex peri-and intra-articular fractures.
After residency, Dr. Randall completed one of the country's few foot and ankle sports medicine fellowships at Virginia Mason Medical Center. While there, her subspecialty training emphasized cartilage restoration, ligament/tendon repair, and joint preserving surgical techniques for the foot and ankle, allowing patients to continue with their athletic careers and recreational activities.
During her fellowship at Virginia Mason Medical Center, Dr. Randall assisted the team physicians for the Seattle Seahawks(NFL), Seattle Storm(WNBA), and Seattle Sounders(MLS). She also serviced other sports teams, including multiple semi-professional, university, and high school teams in basketball, football, and track and field. One of Dr. Randall's patients is competing in the Tokyo 2020 Olympics.
Dr. Randall is well known for her surgical skill and dedication to teaching. In addition to her surgical expertise, Dr. Randall is known for her humility, kind demeanor, and patient-friendly disposition. She treats every patient like family and believes that patient education and understanding are key to achieving excellent patient outcomes. Dr. Randall believes in extensive nonsurgical treatment options as well as advanced surgical techniques to help patients return to their previous level of function and activity.
In her free time, Dr. Randall likes to spend time with her family and friends in Southern California and back home in Philadelphia, Pennsylvania. She enjoys basketball, running, golf, and fitness.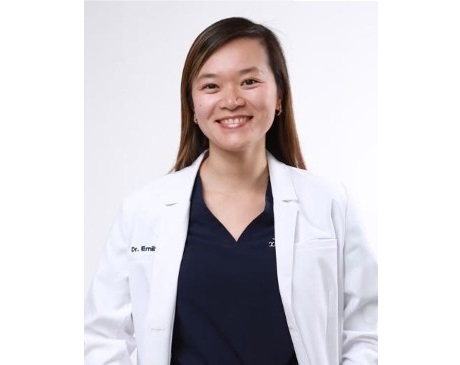 About Dr. Emily Chau
Book an Appointment with Dr. Chau via Zocdoc
Dr. Emily Chau is a highly skilled foot and ankle surgeon with a commitment to excellence. Utilizing her extensive medical training, Dr. Chau treats all manners of foot and ankle concerns, including but not limited to sports injuries, trauma/fractures, bunions, and reconstructive foot and ankle surgery.
Dr. Chau hales from Seattle, Washington, and obtained her Bachelor of Science degree in Cellular and Molecular Biology at the University of Washington in Seattle. It is at the University of Washington where she began her medical journey while volunteering at the University of Washington medical center and Seattle Children's Hospital. Dr. Chau obtained her Doctorate in Podiatric Medicine from Dr. William M. Scholl College of Podiatric Medicine at Rosalind Franklin University of Science and Medicine, North Chicago, Illinois.
Dr. Chau continued her medical education by joining the residency program at the Baltimore Veterans Affairs and University of Maryland Medical Center, where a heavy focus was placed on wound care, limb salvage, and preservation, along with complex reconstructive foot and ankle surgery and minimally invasive foot surgery.
Dr. Chau is pleased to be a member of the highly trained physicians working at The Foot and Ankle Sports Institute. She brings her experience to help all patients remain healthy and active and to treat all concerns patients may have.
Dr. Chau's interests beyond medicine include outdoor activities, including hiking, swimming, archery, and skiing. She also greatly enjoys taking her dog Orion to explore new terrains and locations.